Here are some pics of me doing a little taxiing at the football field.
Getting set up to go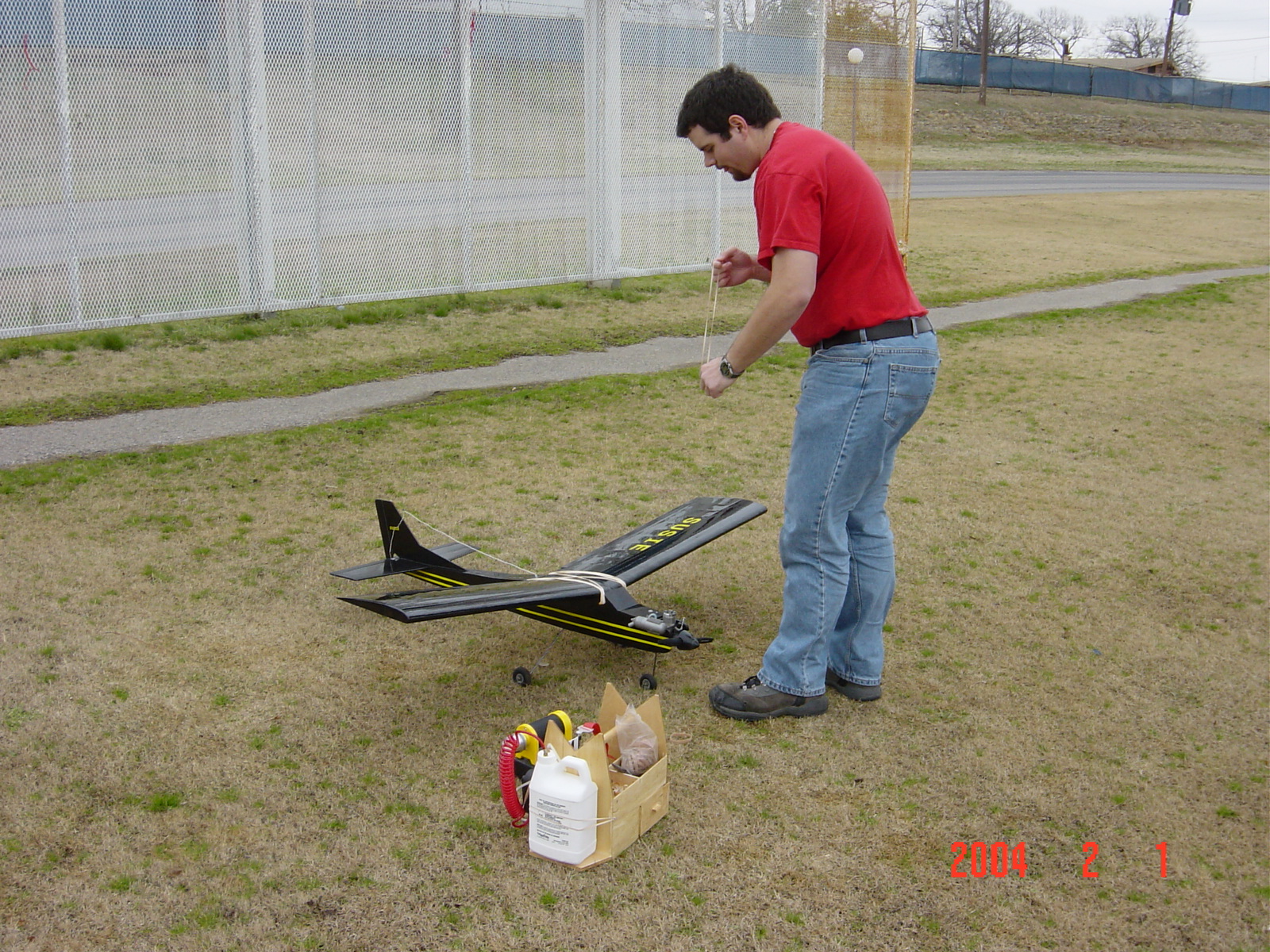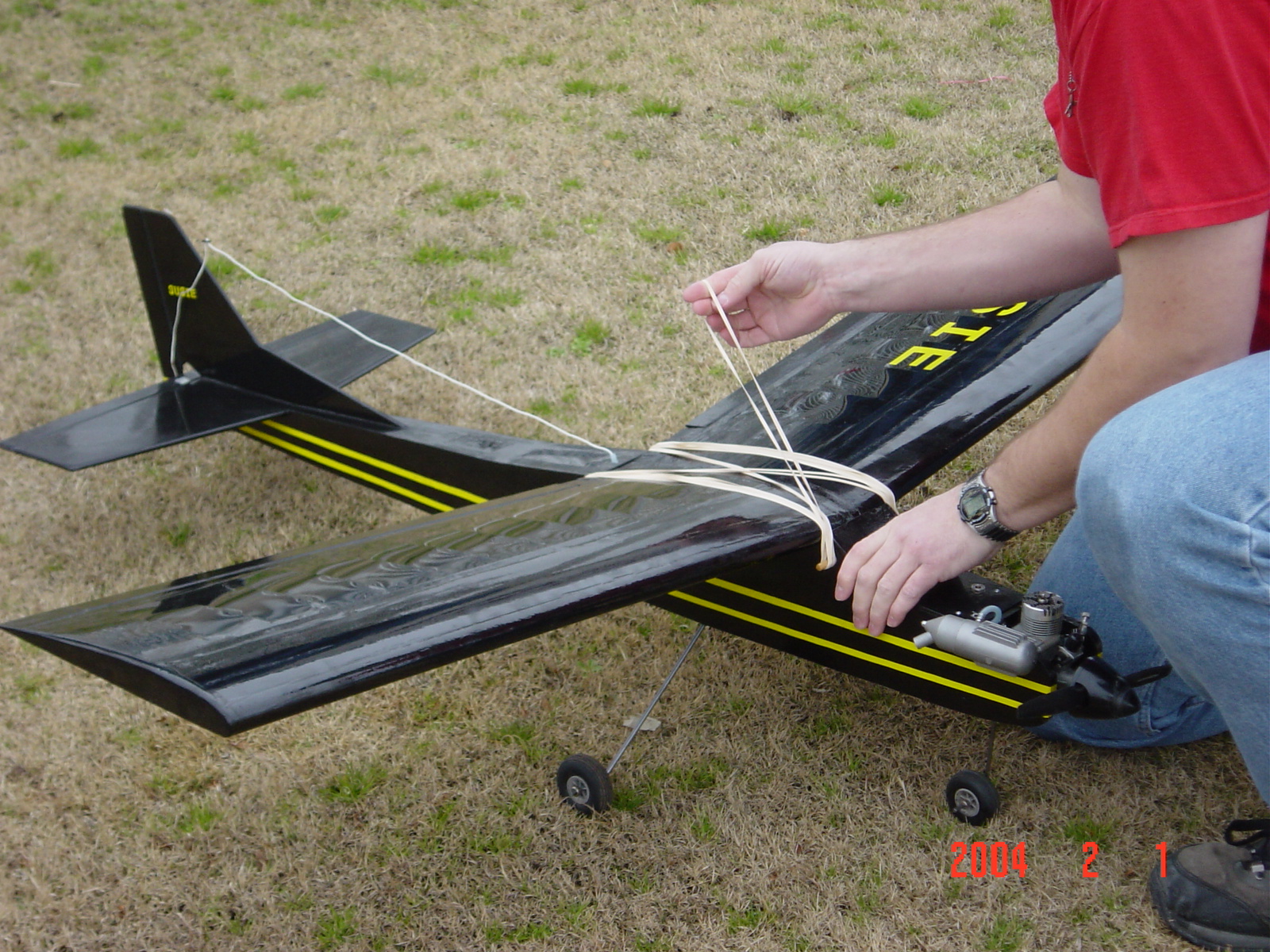 The 0.40 c.i. powerhouse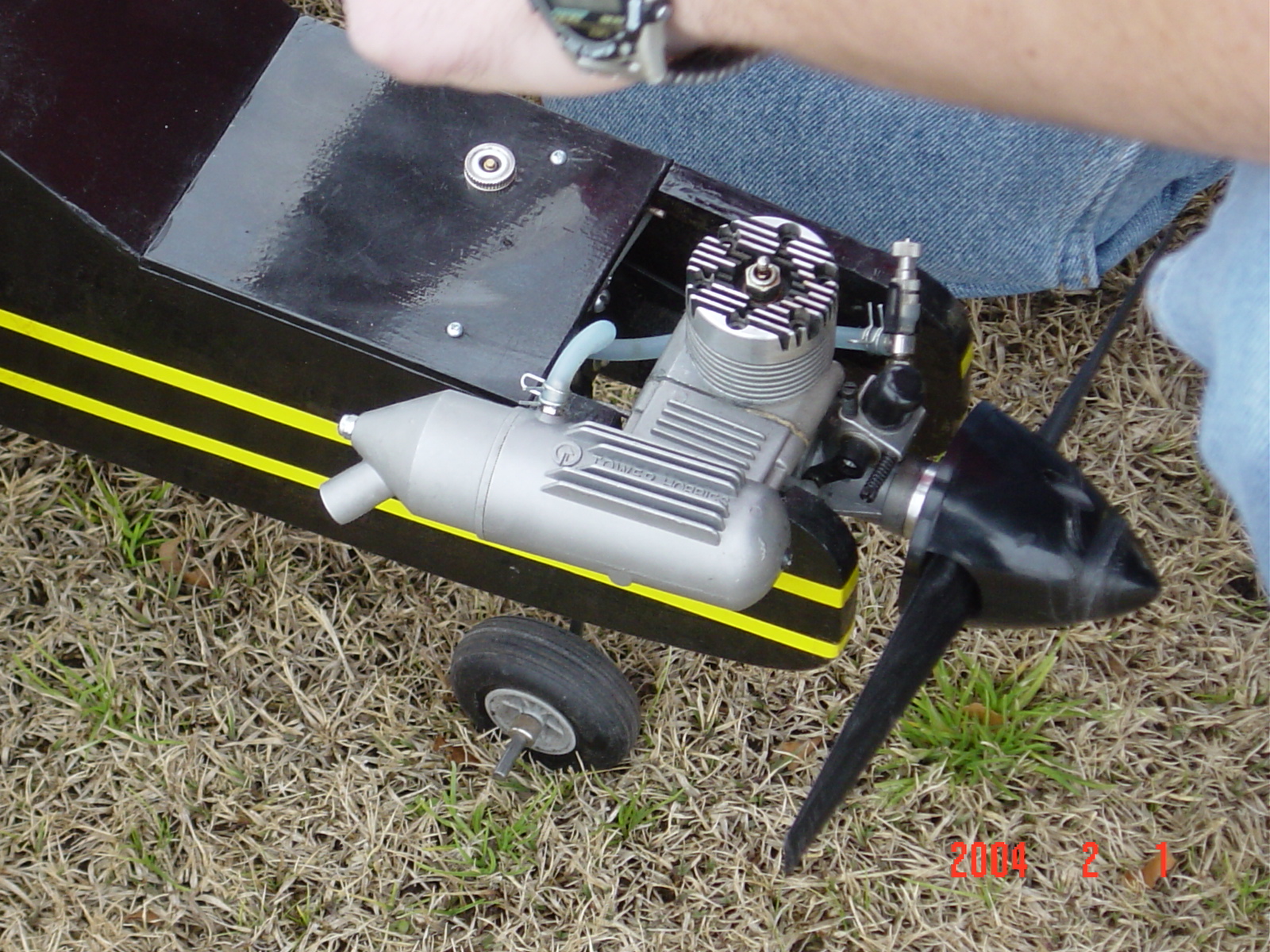 No joke, it can produce up to 1 h.p.
Engine run-up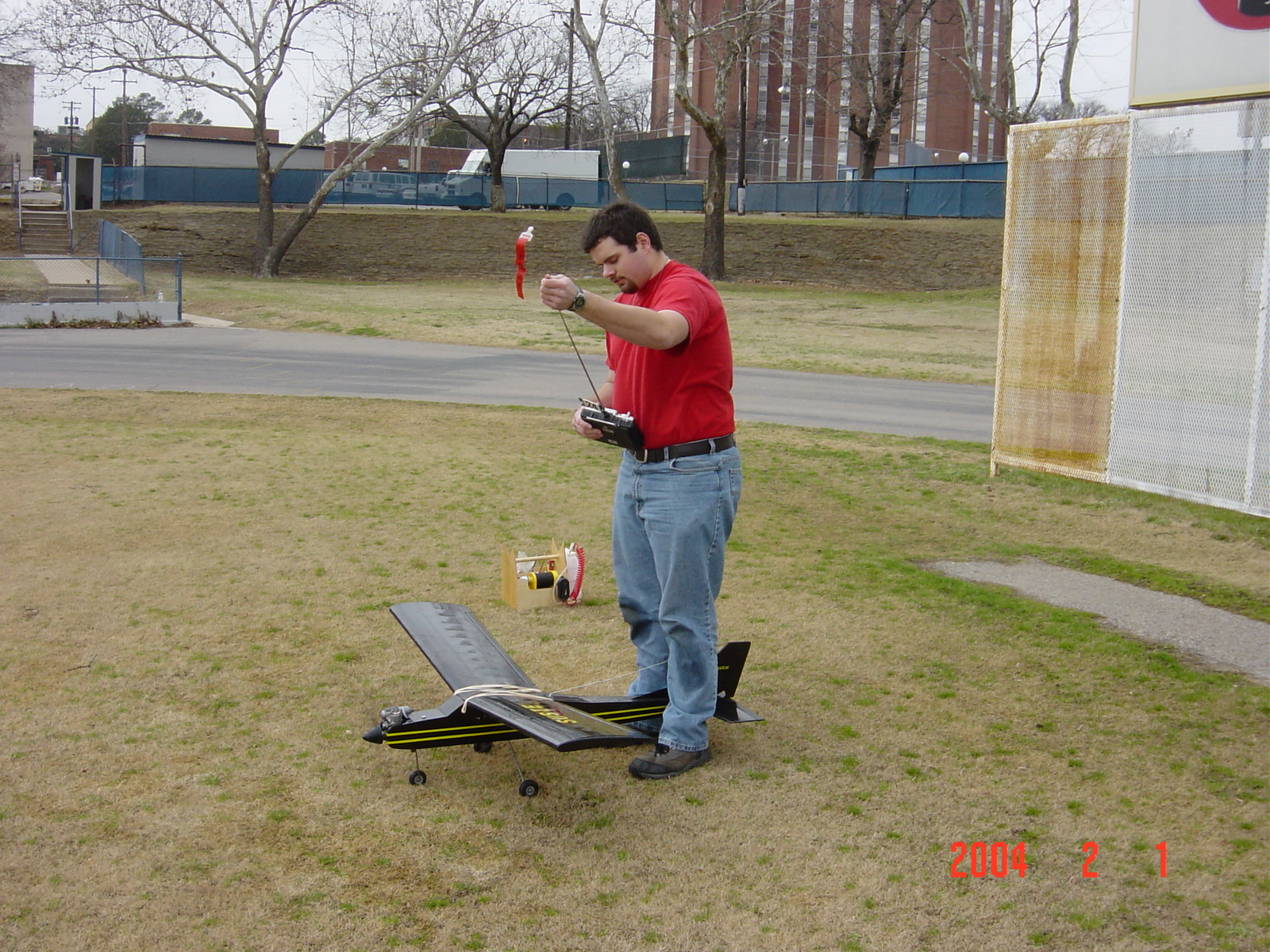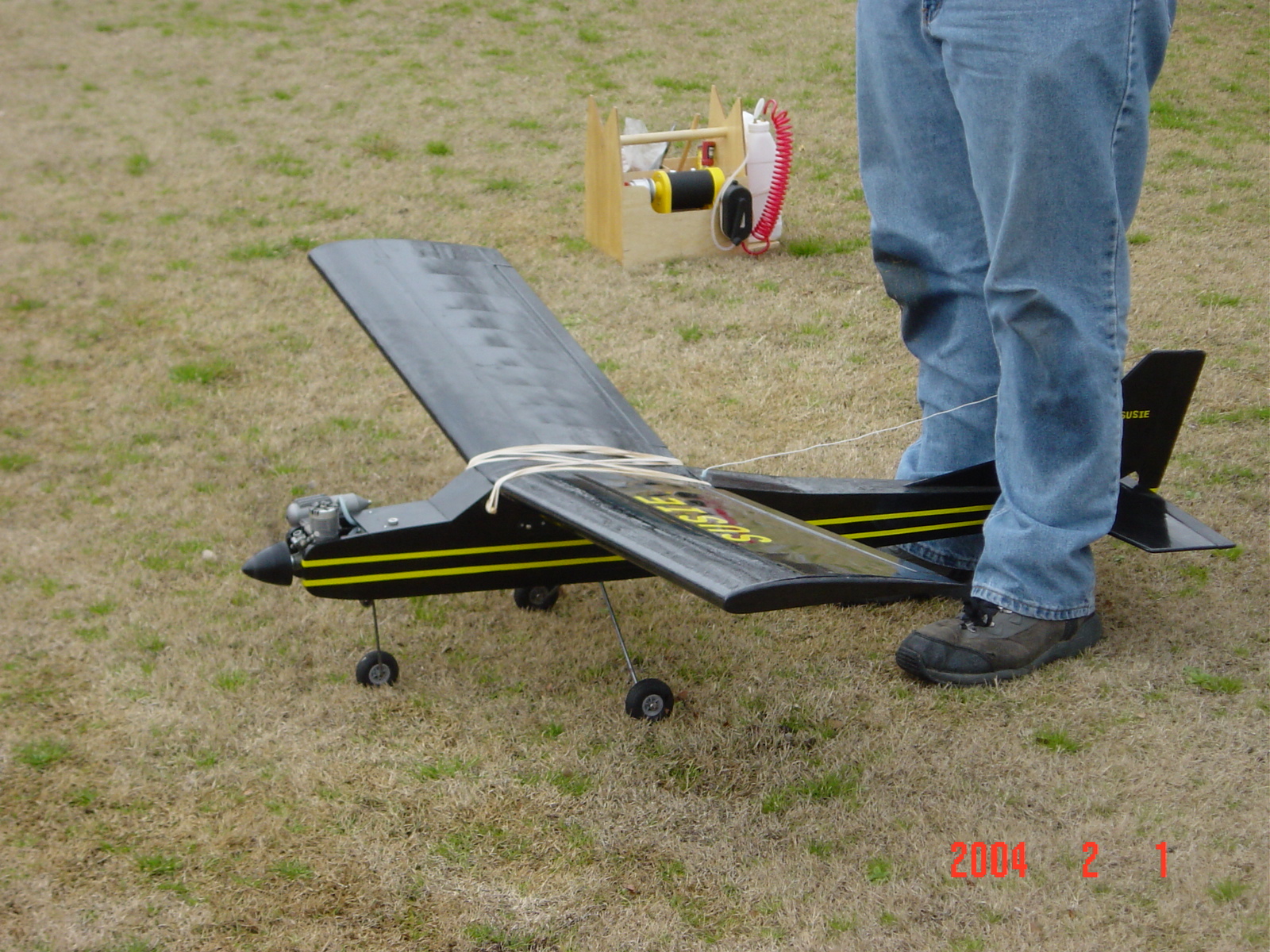 Adjusting the mixture.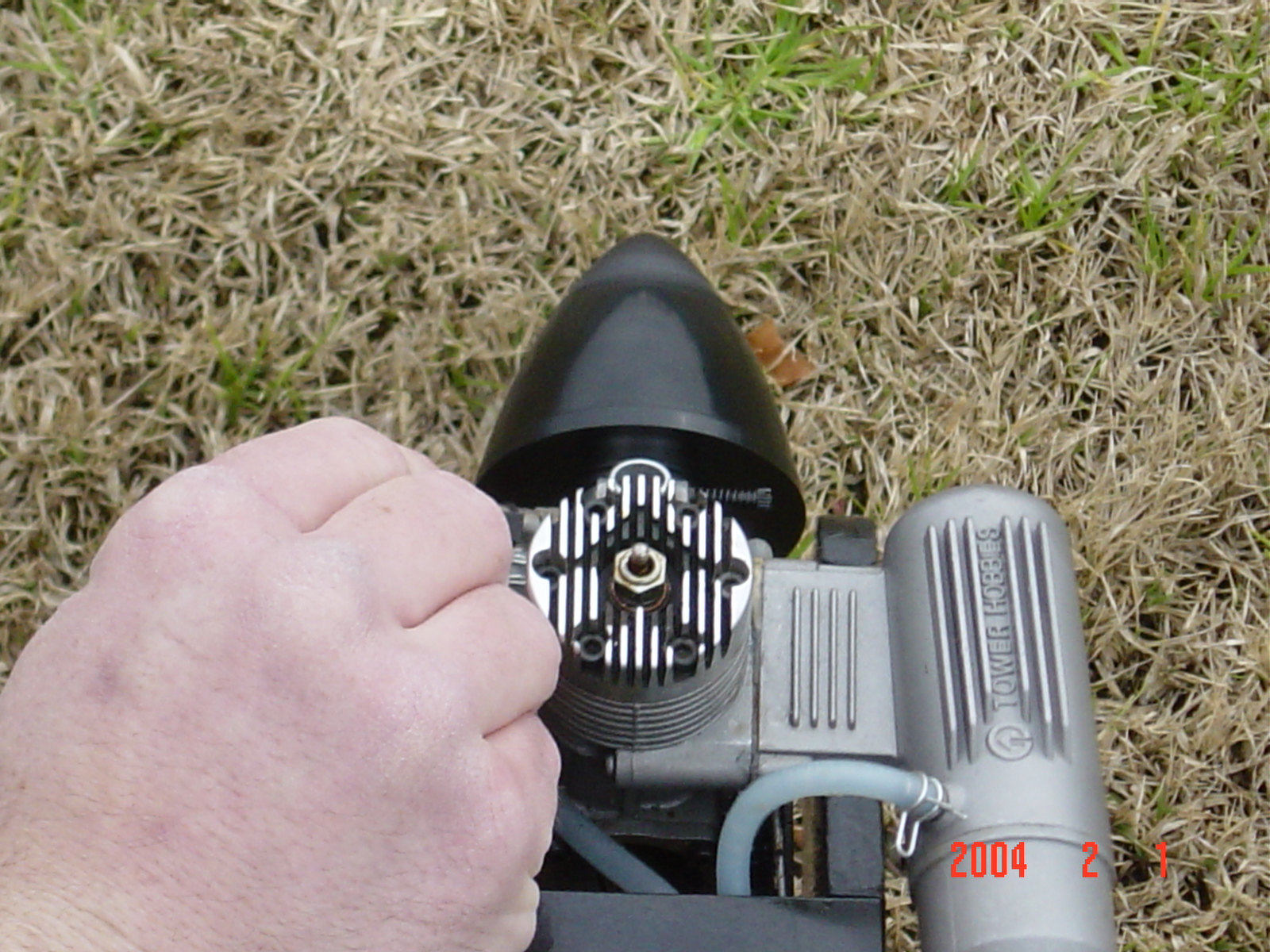 Yes, my hand really is about 1" from a prop spinning about 12,000 RPM.
And now for the action shots.